Health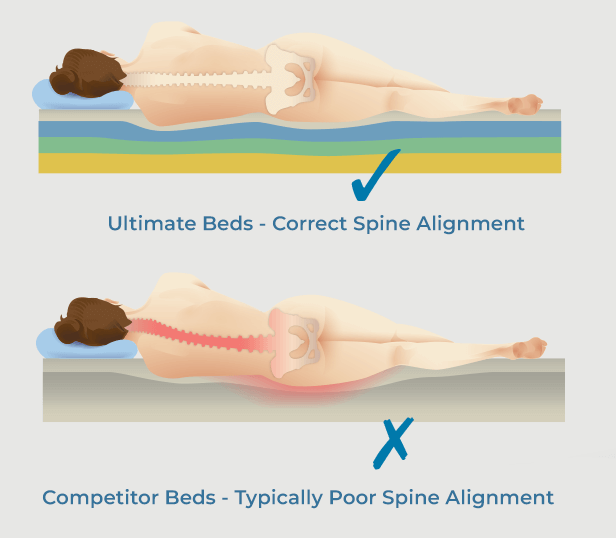 Every Ultimate Beds mattress has been designed and manufactured to enhance customer's long term health. All mattresses are free of toxic chemicals, and all foams are approved by the National Asthma Council Australia and by Good Environmental Choice Australia (GECA).
For additional comfort and health benefits, Ultimate Beds mattresses do not contain any metal or metal springs,
We only use Australian made – 100% Certified Organic Cotton.
Although Ultimate Beds® foams are open celled foams (which means that you can hold them up to your face and breathe through them), we further enhance the breathability by using a patented process to punch hundreds of 5mm holes through the foam from top to bottom. This improves the breathability by about 700%, helping you sleep at the correct temperature.
Once the mattress core has been made to the standard or custom size, we custom make two (an inner and then an outer) removable covers which are made from two separate organic cotton proprietary fabrics knitted for us here in Australia. These fabrics, which are knitted (not woven) into an outstanding Jersey knit, also maintain the breathability of the mattress. Please note that, although products labelled 'organic' may contain varying percentages (in some cases as low as 10%) of organic cotton, ours are knitted from 100% GOTS certified organic cotton, the heathiest possible.